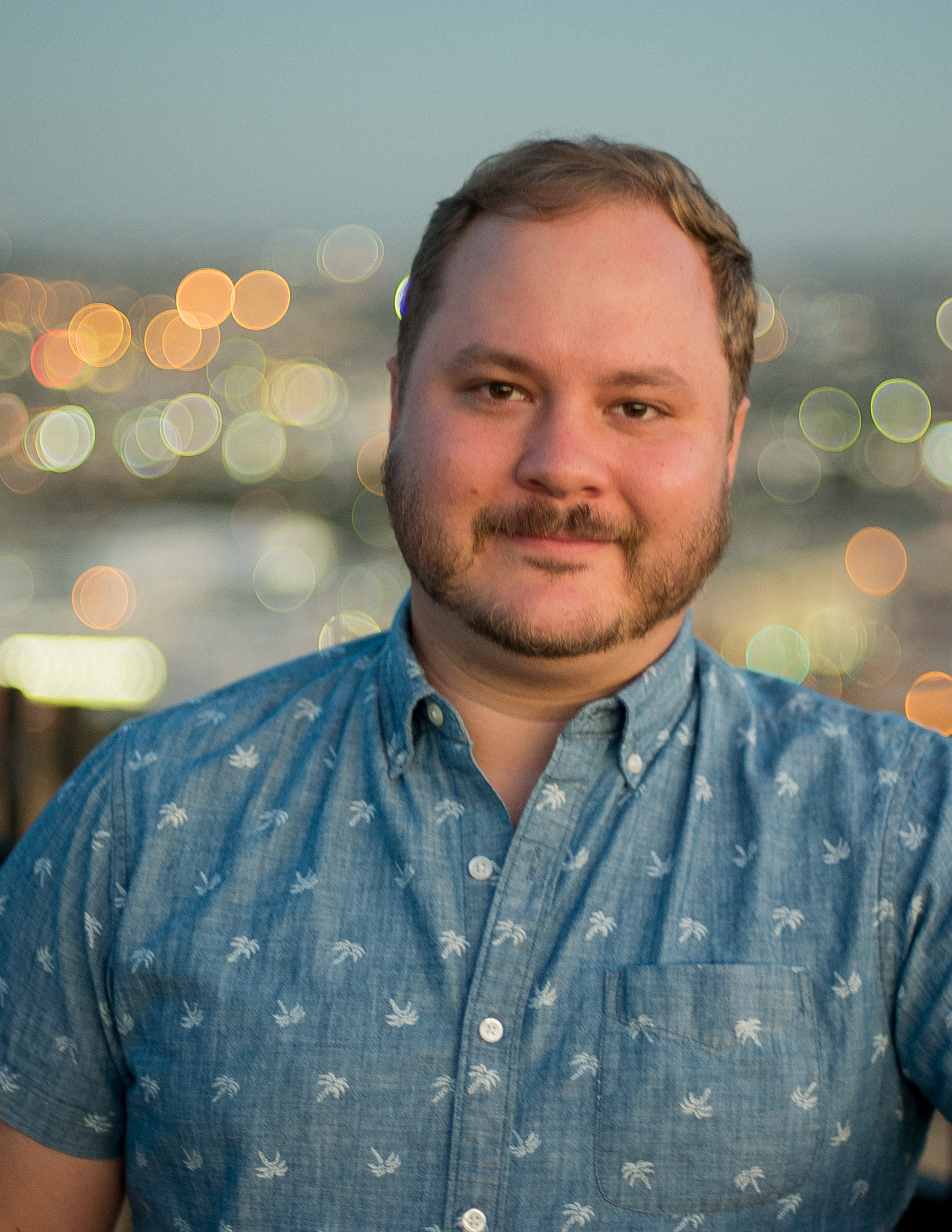 Hailing originally from Owensboro, Kentucky, Stephen Cabell (b. 1984) is a Los Angeles-based composer of engaging and arrestingly wrought music that attempts to grab the listener from the very first moments and never let go. His artistic mission is directed at writing music that can be understood and appreciated by both casual and expert listeners. Drawing on a rich background of classical and popular music, and inspired by visual art, literature, and other art forms, Stephen has forged a distinctive musical voice through a body of work that spans orchestral, band, chamber, vocal, and film.
Stephen's music has been performed by the Indianapolis Symphony, Curtis Symphony, USC Thornton Orchestra and Wind Ensemble, Atlantic Music Festival Orchestra, Owensboro Symphony, Aspen Contemporary Ensemble, Iktus Percussion, Unheard-of//Ensemble, the Lyra Society of Philadelphia, Random Access Music Players, AMF Contemporary Ensemble, and American Modern Ensemble. He has enjoyed collaborating with both established and emerging musicians, including Lisa Moore with Kettle Corn New Music, H. Robert Reynolds, David Fung, Sean Kennard, Alicia Choi, Sean Ritenauer, Futaba Niekawa, Teddy Abrams, Jonathan Schiffman, Benjamin Schwartz, and Nicholas Palmer.
Stephen received the Hans J. Salter Endowed Music Award from the University of Southern California, the Joseph H. Bearns Prize in Music from Columbia University, the Prix Nadia Boulanger from Les Écoles d'Art Américaines de Fontainebleau, the Marylyn K. Glick Young Composer Award from the Indianapolis Symphony, and two Morton Gould Young Composer Awards. His residencies and fellowships include the Yaddo artists' community, the American Conservatory of Fontainbleau, France, Lewes Chamber Music Festival, Aspen Music Festival and School, and has served as an associate member of the Random Access Music Composers' Collective in New York City.
Stephen thrives on interactions with students in classroom and private settings. Currently serving dually as composition faculty and program coordinator at the Mostly Modern Festival, he was previously on the faculty of Atlantic Music Festival Composition Program from 2009-2016. From 2011-2015, he taught ear training and theory at Manhattan School of Music Precollege and held a position on the theory and composition faculty at the Kaufman Music Center in New York City. Stephen is currently serving as Assistant Professor of Music Theory at Occidental College and is a Lecturer of Aural Skills at Chapman University.
He studied with Christopher Rouse at The Juilliard School (M.M.) and with Jennifer Higdon and Richard Danielpour at the Curtis Institute of Music (B.M.). Currently, he is completing his D.M.A. at the University of Southern California, where he studied with Andrew Norman and Sean Friar.
When not engaged in musical pursuits, Stephen loves to get his hands dirty in the kitchen and is a novice baker. Shunning the airlines, you might catch him and his cat, Momo, driving across the country from Los Angeles to Kentucky or New York.